The estate has its own exercise room and mini spa on the ground floor and is located on a high bluff overlooking Lake Michigan. Stairs lead down to a private beach on Lake Michigan. The deck affords a nightly show of spectacular sunsets and stargazing. Lovely gardens surround the house, adding to its air of peaceful tranquility. Golf courses and water sports nearby. Many restaurants and wineries within 30 minutes of the property. Local attractions include historic Fishtown in Leland.
The Carriage House has two guest suites. Each suite has a bedroom, private bath, and living room with kitchenette. One suite faces east and has a view of Lake Leelanau. The other faces west with a view of Lake Michigan. Both suites have their own private balcony.
The Carriage House suites may be rented separately. Each suite rents by the week and will sleep two people. Rental rate per suite for the week is $1,000. Or you may rent both suites for $1,800 per week. Extra fees apply in the winter for snow plowing and extra utility bills for heating. Rental of the guest suite will not include the mini-spa privileges available for renting the whole estate.
Renting the main house and 2 guest suites would lend itself to great house parties again, this would require a weekly minimum.
Mini-spa includes infrared sauna, steam bath, massage room and exercise room. You can make advance reservations for massages, private Pilates training or Yoga classes. Price for these extras are not included in the rent. You will need to make your own reservations with our preferred vendors in the area for these services.

Main House Upper Level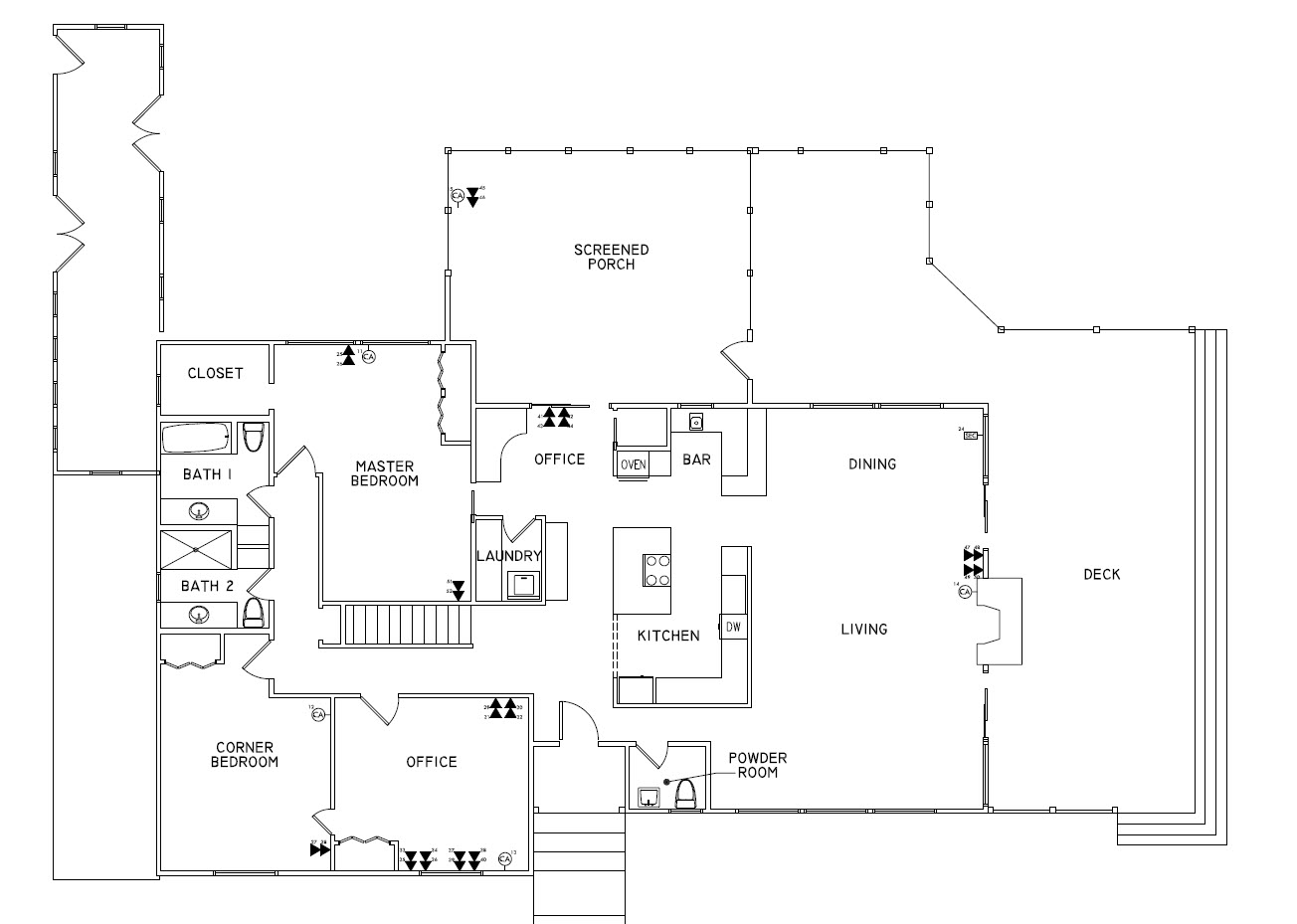 Main House Lower Level
Carriage House Upper Level